Thomas Darling Open House, Summer Camp, Woodbridge Summer Concerts.
OPEN FARM DAYS TODAY!
It's gonna be a hot one, but we'll be in the Learning Garden this afternoon from 2:30-5:30pm for Open Farm Days! Today we'll be harvesting these lovely beets and kohlrabi, planting new seeds, and assembling a teepee for pole beans!
Friday, July 15 2:30-5:30pm.
Next session – Wednesday, July 20, 9:30am-12:00pm
Open Farm Days are an opportunity to tend a garden, introduce your little ones to the joys of growing and picking your own veggies. Get your gardening questions answered, visit and feed the farm chickens, take a self-guided walk on the nature trail, and enjoy our beautiful 57-acre farm. Tools and gloves provided. Bring a water bottle if you plan to stay for a while.
JOINT OPEN HOUSE THIS WEEKEND!
Thomas Darling House
1907 Litchfield Tpke (Route 63)
Sunday, July 17, 2:00-4:00pm 
This Sunday, Massaro Farm partners with the Thomas Darling House for a joint open house.  Learn how early Woodbridge residents stayed cool in the summer by making homemade ice cream, churn some butter and put your hands on some early farming tools. View Massaro family documents and photos that capture 100 years at the farm. There will also be an essential oils "Make & Take" at 3pm on the porch. Learn some essential oils basics and take home a bottle of natural cleaning solution or insecticide! The horse barn, will also be open. Please join us for this fun-filled afternoon to celebrate historic Woodbridge farming!
WILL YOU TAKE OUR SHORT FIVE-QUESTION SURVEY?
As we grow and mature as an organization, we are continuously working to maintain our commitments to maintain a historic farm, feed those in need and connect with our community.
Please take a few minutes to complete our short five-question survey. Your feedback is greatly appreciated and will help us improve and shape future farm offerings.

WELLNESS SERIES CONTINUES
Wednesday, July 20, 6:30pm (at the farm)
Our summer series continues next Wednesday, July 20th at 6:30pm where Sharon See will give you tools and tips to maximize your CSA or farm stand vegetables. We know it's around this time in the season when you're bringing home or harvesting so much produce, you're tempted to give it all away! We're here to tell you how to use it or save it for later!
Please RSVP
so we know how many to expect. Suggested donation $8/pp.
DINNER ON THE FARM TICKETS NOW ON SALE!
You've heard it far and wide, and now's your chance to get in on one of the best farm-table dinners around! Massaro Community Farm's 2016 Dinner on the Farm tickets are now on sale!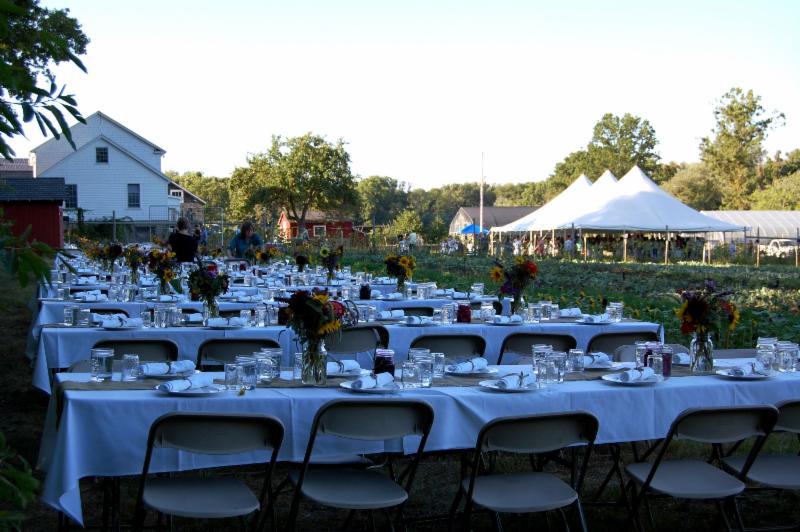 . This year's event, on Sunday September 4, 2016, will feature wonderful dishes masterfully prepared by Chef Denise Appel, historical artifacts of the Massaro family, videos, student-created art and a tour of the farm.
This event routinely sells out so get your tickets early! If you prefer not to buy tickets online, please send a check for the appropriate number of tickets to the farm office, made payable to Massaro Community Farm, 41 Ford Rd, Woodbridge, CT 06525. $175/pp.

REGISTER NOW FOR CAMP ON THE FARM!
Deadline approaching for Summer Camp
@ the Farm
Enrollment for Woodbridge Recs Camp at Massaro Community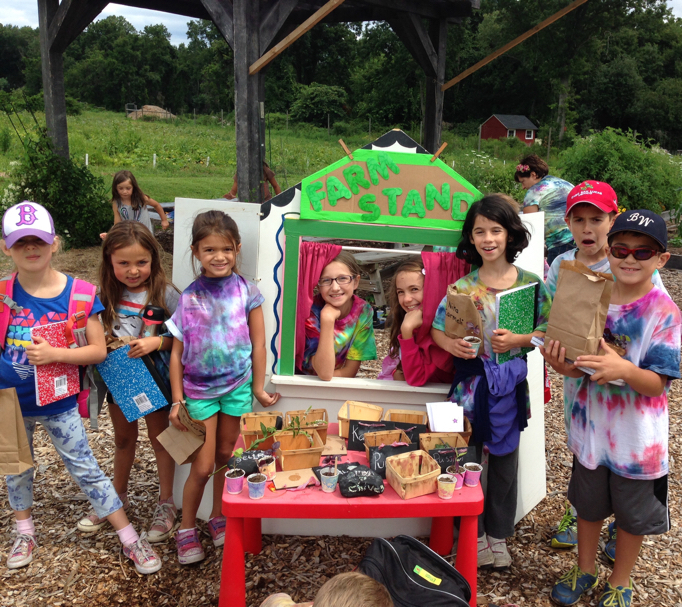 Farm continues until the end of July.
Due to an overwhelming demand, we will be accepting 5-year-olds during the first week of camp, August 8-12. 
Our summer camp program picks up where Woodbridge Rec leaves off with morning half-day sessions for 6-9-year-olds exploring the farm and nature trail.
Week 1: August 8-12
Week 2: August 15-19
Please register TODAY, as space is limited and we filled up last summer!
FALL FIELD TRIPS
We're also now booking field trips starting in September for your day care, class, home school group or organization. Check for available dates by calling the farm office or checking with Education Director, Robyn Stewart, via email,
education@massarofarm.org
.

HIRING: Assistant Camp Director and Teen CITs
The farm is fortunate that our previous assistant camp director will soon be transitioning to become our next FoodCorps Service Member! This means we are currently recruiting for a new assistant camp director.
Visit our site
for the full job description. First aid training preferred. Send a cover letter or email detailing your interest, along with a resume to our education director, Robyn Stewart, at
education@massarofarm.org
.
We also have openings for teen CITs for this year's Summer Camp on the Farm.
Hours: August 8-12 and August 15-19, 8:45am-12:15, plus 1 orientation day

VISIT US AT WOODBRIDGE SUMMER CONCERTS
If you haven't been out yet, you've still got two more weeks to enjoy a summer concert on the Woodbridge town green located at Meetinghouse Lane and Racebrook Road. Bring a picnic, enjoy an evening of music and stop by the Massaro table to learn about farm happenings, sign up for a workshop, become a sustaining member or decorate and assemble your own nesting box to celebrate the farm's Centennial!
6:00-8:00pm
Tuesday, July 19 – Angela Ruggiero (Classic covers of Frank Sinatra, Tony Bennett, Dean Martin & Nat King Cole)
Tuesday, July 26 – The Vybrations (classics from 60's & 70's)
Many thanks to all those who continue to support us in our effort to KeepFarming, Feed People and Build Community. We would not be here without the many volunteers, board members, staff & donors. We would especially like to thank the sponsors of the past year's
farm events: 
Dinner on the Farm Sponsors
The La Tronica Family of Businesses (Lock Stock & Barrel, The UPS Store & Wheeler's Restaurant & Tap Room)
Southern CT State University * Law Offices of Buckley & Wynne
Wells Fargo Bank
Heritage Capital * The Kayne Family
Amity Motors * ServPro of Milford-Stratford-Orange
A-1 Toyota * Broken Arrow Nursery
Steve & Roxy Buda * Susan L. Jacobs LLC, Attorney at Law
Gary & Leslie Martino * Ryan & Tyma LLP
Ellen & Robert Scalettar * Cathy Wick & Robert McLean