COVID-19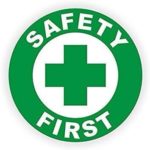 Check out our new safety protocols and community agreement in connection with farm-based education and events.
Protocols & Guidelines
Join Our CSA
Community Supported Agriculture is a partnership between farmers and their customers. You receive the freshest organic produce weekly, helping the farm to pre-plan the growing season.
Find Us at these Farmer's Markets
Find our fresh vegetables at farmers markets throughout the growing season.
Find Out More
Newsletter Signup
Signup today to receive our newsletter and stay in-the-know about all farm happenings.
Registration is open for TWO
summer 2023 programs:
Please direct all summer camp questions to summercamp@massarofarm.org
When registering discounts are available at checkout- 
If registering more than one child use code SiblingDiscount
If registering for multiple weeks use code MultiDiscount
If registering more that one child for multiple weeks use code DoubleDiscount
June 26 - August 4: Summer Youth Camp - Enroll your child in this all outdoor-outdoor camp where they'll explore the 57 acres of fields and woods that make up Massaro Community Farm. Campers aged 5-9 are welcome in this full-day program, during which they plant and harvest in the farm's Learning Garden, care for chickens and other livestock, and explore the farm's woods and wetlands. Each day is a mix of structured and free play with games, snacks, and crafts. This small group program will familiarize your child with the daily workings of an organic vegetable farm. $375/week per child; $20 multi week OR sibling discount available. CARE4KIDS accepted. Child MUST be 5 years of age by start date.
*Please note camp runs Monday-Friday, 8:30am-3:30pm. The week of July 4, Camp will be closed Monday in observance of the holiday, and operate Tuesday thru Friday. 
June 26 - July 14: Summer Tween Camp - Specifically formulated for the budding environmentalist, this program will focus on ecology and forestry. Campers ages 10-13 will dig deeper into concepts such as water conservation, wildlife on the farm, land stewardship, and basic building skills.  This is a three-week comprehensive program where each week builds upon the skills of the previous one. Each day is a mix of structured and free play, with the majority of time spent in the farm woods. This small group program will educate as well as build resiliency and self-sufficiency in your budding teen. $1,125/all three (3) weeks. $20 sibling discount available. Child must be 10 by start date and you must enroll in all 3 weeks.
*Please note camp runs Monday-Friday, 8:30am-3:30pm. Camp will operate the week of July 4; however, Monday, July 3 will be observed as a holiday.