COVID-19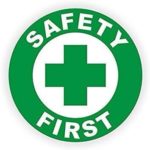 Check out our new safety protocols and community agreement in connection with farm-based education and events.
Protocals & Guidelines
Join Our CSA
Community Supported Agriculture is a partnership between farmers and their customers. You receive the freshest organic produce weekly, helping the farm to pre-plan the growing season.
Find Us at these Farmer's Markets
Find our fresh vegetables at farmers markets throughout the growing season.
Find Out More
Newsletter Signup
Signup today to receive our newsletter and stay in-the-know about all farm happenings.
Summer camp info will be available January 2023
The Summer Program at Massaro is back and better than ever! Campers ages 5-11 will spend their entire day outdoors, planting and harvesting in the Learning Garden, exploring the farm's Nature Trail and woods, learning to care for farm animals.