COVID-19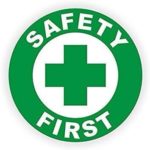 Check out our new safety protocols and community agreement in connection with farm-based education and events.
Protocals & Guidelines
Find Us at these Farmer's Markets
Find our fresh vegetables at farmers markets throughout the growing season.
Find Out More
Newsletter Signup
Signup today to receive our newsletter and stay in-the-know about all farm happenings.
Farm Field Trips Will Be Returning in the Spring of 2023
Field Trips
A typical farm field trip for students ages 5-11 lasts 90-120 minutes and includes a farm tour. There are many wonderful topics to choose from. Lessons can be customized to specific curriculum or standards.
Farm tours are generally offered April-June and September-November each year; however, we can accommodate summer camp program groups as well.
Subjects include bees & pollinators, organic farming, worms & composting, and much more. Students will join a farm educator, taking in the entire farm from beehives and woods to sprawling fields. Experience the entire farm transition from one season to the next.
---
In-Person Small Group/Pod Programs
The farm also hosts home school groups year round upon request. We offer dedicated programming for hands-on and outdoor learning opportunities. Lessons can be customized to specific curriculum or standards.
Please note: All staff are vaccinated and first-aid certified. Programming is adjusted (indoors or out) to adapt to the latest Covid-19 health protocols. Students may undergo additional health screening upon arrival.
Please fill out this brief questionnaire to schedule a small-group program on the farm.
---
Fees:
Field trip - $9/student (sliding scale available)
Pod In-person program - $10/student (discounts available for recurring visits)
Topics available:
Five Senses on the Farm - Students will explore the farm using all five senses.
Plant Parts - Students will be able to describe the functions of the main plant parts and identify plant parts that we eat.
Plant Growth and Life Cycle - Students will explore farm plants in different stages of their life cycle, and be able to describe the life cycle of flowering plants.
Soils - Students will be able to describe different types of soil on the farm and consider the relationships of soil type, water retention, and plant growth.
Checking out the Chickens - Students will explore the farm's chickens, and consider their role on the farm.
Farm History - Students will explore the history of farming in the area through farm tools and dairy products.
Seedy Sleuths - Students will explore the inner workings of seeds to gain an understanding of their function.
Butterfly Basics - Students will be able to describe the role of the butterfly on the farm, butterfly life cycle and metamorphosis, and sources of food for these amazing creatures.
Bees and Pollinators - Using our demonstration hive and apiary, students will learn about the important role of bees and other pollinators on the farm.
Biodiversity on the Farm - Students will learn how small, diverse farms like Massaro are crucial to the health of our environment and our food system.
Compost - Students will explore the magical world of compost, as decomposers turn garbage into healthy soil.
Food Webs and Ecosystems - Students will gain an understanding of food webs and the three components of food chains: producers, consumers and decomposers.
Nature Trail - Students will discover the secrets of Massaro's woods and wetlands.
**We can also design a custom program to meet your needs. Contact us to discuss.**
Schedule a field trip or small group visit
*The farm is ADA compliant, with the exception of the 2nd floor of the Dairy Barn and the Nature Trail, and includes an ADA compliant restroom.
**The farm offers a limited number of reduced/free farm programs each year to groups with limited financial resources. Please contact our office at 203-736-8618 to apply.