COVID-19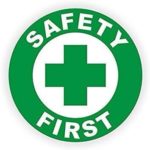 Check out our new safety protocols and community agreement in connection with farm-based education and events.
Protocals & Guidelines
Find Us at these Farmer's Markets
Find our fresh vegetables at farmers markets throughout the growing season.
Find Out More
Newsletter Signup
Signup today to receive our newsletter and stay in-the-know about all farm happenings.
We'll deeply miss seeing all your smiling faces at our annual seedling sale and Maypole event originally scheduled for May 17.
Organic vegetable seedlings in peat pots are now available for purchase in our online store each week as they become available.
Please note the store is only open Monday morning through 8:00pm Wednesdays to allow us to compile orders.
Orders are then available for pickup during a pre-scheduled half-hour pickup window Fridays between 11:30am and 5:00pm.