COVID-19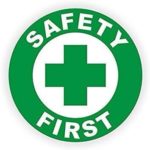 Check out our new safety protocols and community agreement in connection with farm-based education and events.
Protocals & Guidelines
Find Us at these Farmer's Markets
Find our fresh vegetables at farmers markets throughout the growing season.
Find Out More
Newsletter Signup
Signup today to receive our newsletter and stay in-the-know about all farm happenings.
We're looking forward to hosting a modified version of our spring launch in May 2021. Keep an eye out for a return of our fairy house trail, vendors, seedling & flower sale and more.
Organic vegetable seedlings in peat pots will again be available for purchase through online store starting in April 2021.
Please note the store is only open Sunday morning through 8:00pm Wednesdays to allow us to compile orders.
Orders are then available for pickup on Friday afternoons between 12:30-5:30pm.