Mark your Calendar and a Call for Volunteers
MARK YOUR CALENDAR
AND CALL FOR VOLUNTEERS
September is 'Fruits & Veggies' Month! 
As the heat-loving crops begin to wane, we are grateful for cooler temperatures. But we'll continue our harvest throughout the fall and you can find our produce at the Edgewood Park (corner of West Rock & Whalley Aves in Westville) Farmer's Market
every Sunday, 10am-1pm
.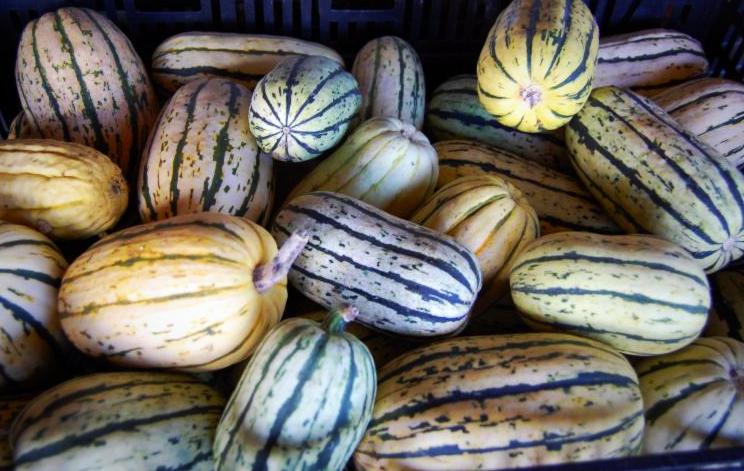 You can also find us at these events in the coming weeks:
– September 17, 9am and again at 11:30am, will be our last beekeeping workshop of the season, Preparing the Hive for Winter. If you tried to register but our online signup was full. Call the farm office for last minute admit. We make every effort to accommodate everyone!
– DATE CHANGE: September 20, 5:30-7:30pm (was formerly scheduled for Sept 15), Preserving the Harvest at the Farm. Join us for tips on preserving (freezing, drying & canning) your harvest and take home some farm fresh goodies. No RSVP necessary; just show up!
– Wednesday, September 21 at 10:00am, Fall Farm Tour. We'll be hosting the Branford Senior Center in a special fall farm tour, but all are welcome to join us as we take in the changing landscape of our 57 acres.
–
Saturday, September 24, 10:00am-4:00pm
, Valley Day at the
Beardsley Zoo
. The Zoo invites residents of Ansonia, Beacon Falls, Derby, Naugatuck, Oxford, Seymour and Shelton to come for a reduced admission of $5.  Meet local officials, friends and neighbors and enjoy a fall day at the Zoo. Massaro will have a table there with some of our farm jarred products.