Back to School on the Farm: Plenty of Learning Opportunities Coming Your Way!
GRATITUDE
2017 Dinner on the Farm
Thanks to all our guests, sponsors and providers who joined us for our 7th Annual Dinner on the Farm last Sunday. The day began with rain, but the clouds parted and we enjoyed a beautiful, clear evening. Guests were treated to an amazing meal, once again prepared by Chef and Woodbridge resident, Denise Appel.
We could not bring you this event without the generosity of Zinc New Haven Restaurant, New England Brewing Company, an army of volunteers, and the farm staff who grow most of the meal's ingredients.
This year, we raised over $36,000, which goes primarily to supporting the farm's food donation and education programs.
You can still support us by shopping our online auction or matching our challenge grant by making a donation at  www.BiddingForGood.com.
If you couldn't make the dinner but want to support organic farming efforts in CT, see info below about the upcoming Jazz on the Farm, brought to you by CT Northeast Organic Farming Association (CTNOFA), of which Massaro is a member.

MASSARO AT CT FOLK FEST & GREEN EXPO
Bring the whole family to beautiful Edgerton Park Saturday, September 9, 2017 starting at 11:00am for a host of exhibits, activities, workshops and music. Look for the Massaro table, where we'll be making newspaper pots and planting cool weather-loving plant seeds like chard and beets. The day will feature a lineup of incredible folk musicians, which will continue into the evening, wrapping at 10pm.
Plenty of food trucks and a beer & wine garden will provide lots of food & drink choices available for purchase. Bring a blanket or chairs and plan for a picnic. Come enjoy this FREE event!

FALL AFTER SCHOOL PROGRAM
Register now for September 14 start date
Registration is now open for our third year of after school programming at the farm. Students ages 6-10 can come to the farm and experience the transition from summer to fall with us.
Thursdays from September 14-November 16, attendees will take part in a wide range of farm chores, games, and crafts, marking the change of seasons, and prepare for the coming of winter. Program runs rain or shine. Scholarships available on a first-come, first-served basis.Transportation available from Beecher Road School; students outside Woodbridge welcome!  Call or email us today to register (203) 736-8618.
CT NOFA PRESENTS
Jazz on the Farm
If you couldn't make it to our Dinner on the Farm and want to support organic farming across our beautiful state, consider attending CT NOFA's (Northeast Organic Farming Association) 
Jazz Dinner at Waldingfield Farm on Saturday, September 16
. Waldingfield Farm is located in the stunning Litchfield Hills, the perfect setting for a locally sourced seasonal dinner. Evening includes dinner, dessert and live music by The Mike Casey Trio. For tickets, visit 
www.CTNOFA.org,
 or call 203-613-8813.
BOOKING NOW:
Fall Field Trips on the Farm
Fall is the perfect time to bring a class or group to the farm. The days get a little cooler, and we plant crops that can over-winter, and we're still harvesting plenty of vegetables. We look forward to hosting your school group for a hands-on lesson on worm composting, types of soil, pollinators or the topic of your choosing. Farm-based education is provided for grades k-12, regardless of ability to pay. Field trips run through early November, weather permitting.

LAST BEEKEEPING WORKSHOP OF THE SEASON
Preparing Your Hive for Winter
Whether you're a veteran beekeeper or a novice, consider attending our last beekeeping workshop of the season: Preparing Your Hive for Winter. This workshop, led by expert beekeepers from the CT Beekeeper's Association, will take place Saturday, September 16, with a session at 9:00am and another one at 11:30am. These workshops take place in the bee yard, so long sleeves and pants are recommended. The farm has a limited number of extra veils available for use by first-timers. No RSVP required. Only steady rain cancels. *Please note, if our parking lot is full, overflow parking is available across the street along Ford St or in the empty parking lot at the old Hilltop Health  Center. For your safety, please do not park along Ford Road. 

FALL WORKSHOP
Cover Crops for Small Farms and Gardens
Join us Tuesday, September 19, 2017 from 5:30-8:00pm for a gathering of friends who farm or garden. Begin with after-work food and cheer, followed by a short presentation about the USDA Risk Management Agency's crop insurance programs by local farmer Michael Keilty. At 6:15 PM, join a farm tour with Steve Munno, who will focus on the main cover crop seeds, tools, and techniques he uses. After the tour, we will have more food & cheer, Q&A, and a brief Annual Meeting. This event is FREE but pre-registration is requested. SIGN UP HERE.

UPCOMING FAMILY PROGRAMS
Saturday, September 30
, Massaro Community Farm teams up with the Woodbridge Library to bring you a scarecrow build. Come to the library between 11:00am-1:00pm and make a scarecrow for the town-wide scarecrow festival during the month of October. Make a scarecrow for a sponsoring business or take one home for your front porch. Space is limited so attendees are asked to pre-register 
HERE
. Scarecrow frames and straw are provided; bring your own clothes/decorations.
     On 
Sunday, October 1 at 10:30am
, the farm will mark Sukkot, the festival of the harvest with the Jewish Community Center of New Haven. Children and families are invited to learn about fall on the farm through a garden stroll and the creation of a garden-in-a-box to take home.  Children will construct a solid wood garden box and fill it with their choice of select herbs or salad greens.  While the garden-in-a-box activity is designed for children, the whole family is welcomed to join! Each child will go home with an educational guide book and a wooden garden-in-a-box. Garden boxes are provided by
Dances with Wood
, the creator of education and therapeutic tools. Registration required.
Appropriate for ages 3+
$10/child or $20/family

SPONSOR SPOTLIGHT
Real Living Wareck D'Ostilio is one of the leading residential real estate firms in the area. Purchasing a property is more than locating the right residence; it's finding a place to call home. The experienced team at RLWD is comprised of Connecticut natives who have extensive local knowledge of the real estate market, and who can personally counsel you throughout the process of buying or selling a residence or commercial property. The farm gratefully thanks Real Living Wareck D'Ostilio for its ongoing support of programming at the farm.
Let the RLWD team assist you in every aspect of real estate from rentals, to residential sales, to commerical leases and purchases to land and condo development. If you have a question, just ask, we have an answer!
SPONSOR OUR WORK
The farm thanks this year's DINNER ON THE FARM sponsors.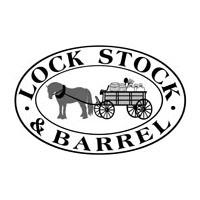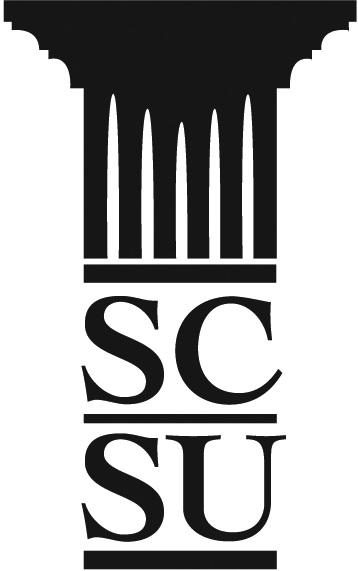 A-1 TOYOTA
CIOLA EXCAVATION
NANCY DAOUD
JACOBI, CASE & SPERANZINI
SERVPRO OF MILFORD-ORANGE-STRATFORD
STOP AND SHOP       MARCUS INSURANCE